January 21, 2020 |
KORi Wines
UPDATE: The Winery Reflections event is canceled & the final call on the SLH Gala has not been made but we imagine it will probably be postponed.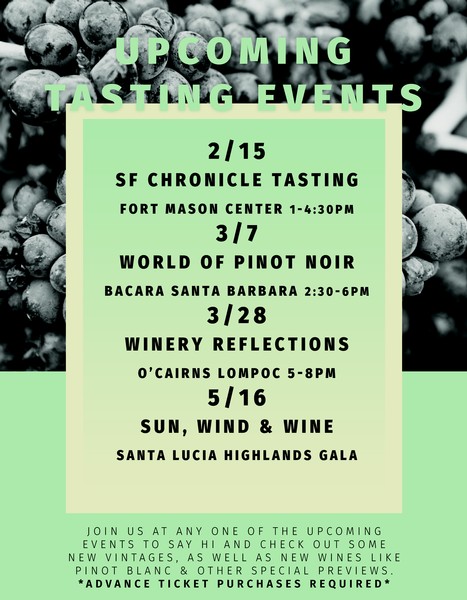 Find us pouring at some upcoming events.
At the SF Wine Chronicle Competition we will have our Double Gold Syrah & Pinot Noir and some current releases. Fans of Pinot (and some Chardonnay) will find us pouring Saturday at the World of Pinot at the Bacara in Santa Barbara. Last year Winery Reflections had their first pop-up tasting at the O'Cairns in Lompoc and we'll be back for that. Save the date once again for the annual SLH Gala that will be held on May 16th.
Tickets are required for all but Winery Reflections.
We will also be at Pigs, Pinot & More 10 year anniversary event on Feb 29th at Jet West!