June 10, 2020 |
KORi Wines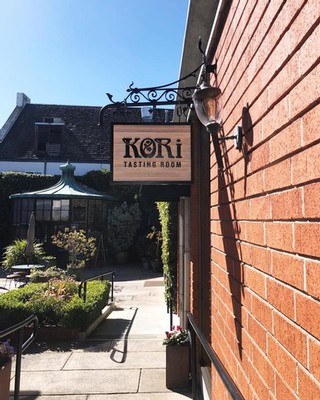 As I'm sure you have seen the shelter-in-place restrictions are being lifted in Carmel/Monterey County and that means the tasting room will be able to receive guests for sit down tastings starting this Friday June 12th.
As we slowly start to open we understand that we have to manage health, social distancing & demand - so in doing so the new temporary hours for the tasting room will be:
Sunday & Monday: 12-5
Tuesday: By Appointment*
Wednesday: By Appointment*
Thursday: 12-5
Friday & Saturday: 12-7
Each week there have been conference Zoom calls with the Monterey County Vintners & Growers Association working with state and city officials to develop the health & safety protocols that allow us to open. Much of your tasting experience will remained unchanged but we ask that:
Walk ins are welcome. But, with reduced capacity, if possible please let us know in advance if you are coming, especially on the weekends.. Please make a reservation via email, call the tasting room or any messaging on our social media platforms. Unless it's a by appointment day we do not require anything up front. We would just like to manage everyone's expectations given that we'll be juggling spacing people out for social distancing. On busier days when we are allowing up to 45 minutes for a tasting so that there is time to clean and arrange for the next group. *For by appointment tastings there may be a certain level of commitment we ask & please let us know 24 hours in advance for Tuesday & Wednesdays.

For all Monterey County tasting rooms guests are asked to not seat themselves. Lucky for us we already have a Dutch door so most likely the top part will be open and when you arrive someone will seat you or motion you to come in. Masks are required to enter but once your tasting begins may be removed--all Monterey County tasting rooms have this protocol.

Menus and pamphlets are not allowed to be set/re-used so we will have them up on chalk boards but will be available if you want a printed menu to write tasting notes, take with you, etc. Similarly, breadsticks will not be communal but are still from Claudio's Bakery and will be in 2 stick packs available on request.

We are sure you've had communication from other wineries; so, as to not bore you with more of the same details you can be sure that all of the additional cleaning, sanitation & precautions to safely welcome back guests are being put into place. If you have any specific questions or concerns please don't hesitate to ask.
Since we know many people have spent a lot of time at home & as a way to socially distance we are also going to be announcing vineyard "tail gate tastings". We are still working out the details and will send an announcement. It'll be easy to socially distance when you have your own vineyard row to taste in & enjoy!
As the tasting room is opening we will be ending our $1 shipping offer on 3+ bottles this Sunday. Local delivery will be available for 4+ bottle orders. If you haven't bought any wine since the tasting room closed you'll be excited to know that we've moved on to the new vintages for the San Saba Syrah (2018) and Griva Sauvignon Blanc (2019). Our estate SLH Chardonnay will also be coming out soon.
The Anniversary Flight of a bottle of each of the current wines will also be available at the special discounted price through Sunday as well. $175 for a $220 value getting a bottle of Sauv Blanc, Rosé, Pinot Blanc, Syrah, Pinot Noir & a Blanc de Blancs. Father's Day idea for the guy who is hard to shop for!
Hope you can visit soon.